With the increased ease to create new companies, startups and personal brands on the web, the need for unique and memorable logos has skyrocketed. Historically, graphic designers would spend hours brainstorming, sketching, and refining a logo. Now, artificial intelligence has stepped in to streamline this process. In this article we will be comparing the most well-known logo makers and assessing which is best for your use case.
---
Looka
Formerly known as Logojoy, Looka's journey began as a mission to make logo creation simple for everyone. The platform relies heavily on a set of predefined templates, providing users with a range of choices tailored to their preferences.
Product walkthrough
Choosing Industry Type: The first step is identifying the industry your brand belongs to. This helps Looka in presenting relevant design styles.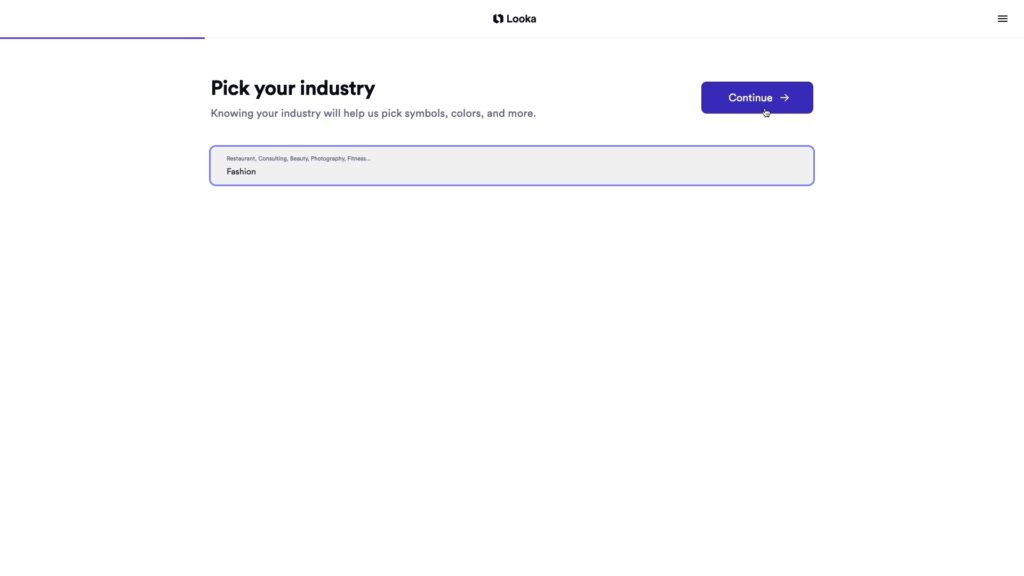 Picking Color Preferences: Colors evoke emotions. Whether it's the trusty blue or the fiery red, Looka offers a palette to resonate with your brand's essence.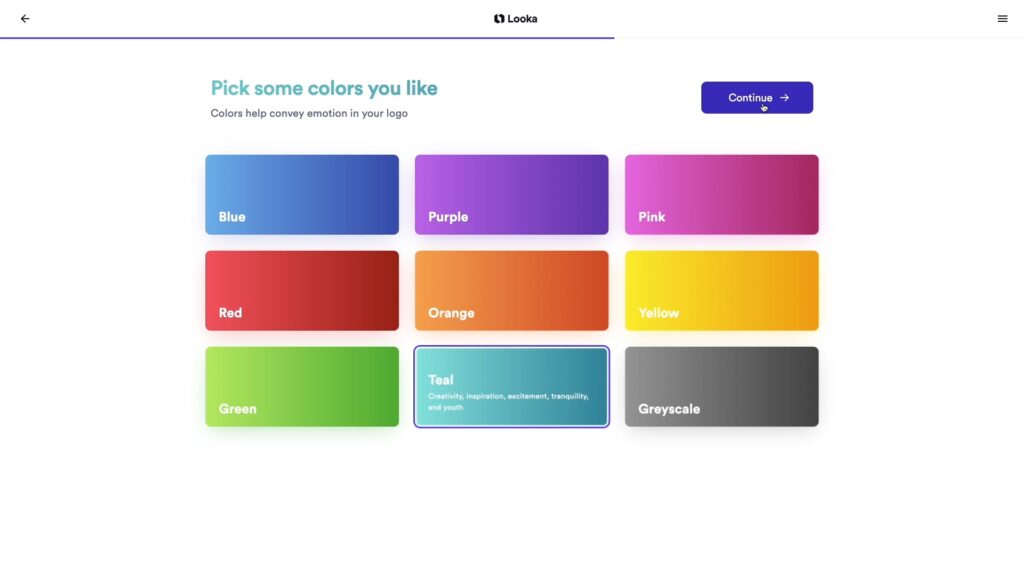 Selecting Preferred Logo Styles: Based on initial inputs, Looka offers different styles. This step is akin to selecting the mood or vibe for your logo.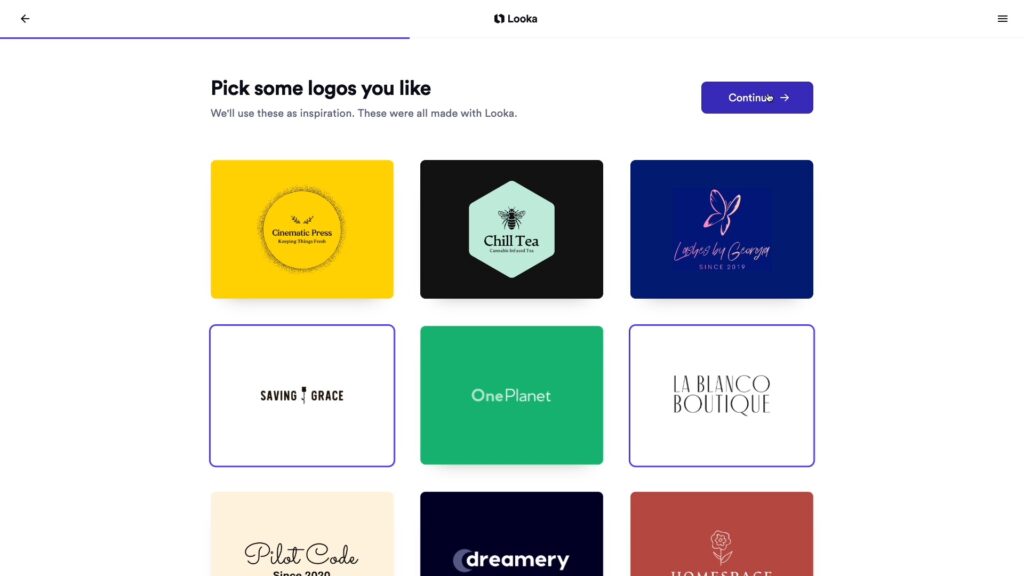 Choosing your Logo Symbol: Next, Looka allows you to search through their library of symbols and select one that you like. Or you can ask Looka to choose a symbol for you. This is where the template-based nature becomes evident.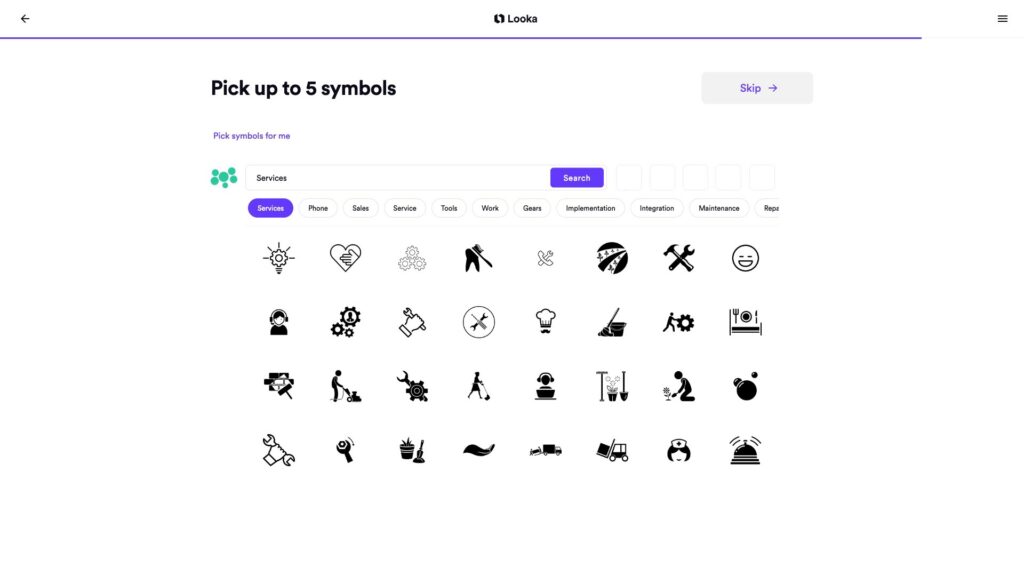 Reviewing Generated Logos: After receiving your inputs, Looka presents an array of designs. These would be created with the symbols that you chose or let Looka choose, presented in different layouts.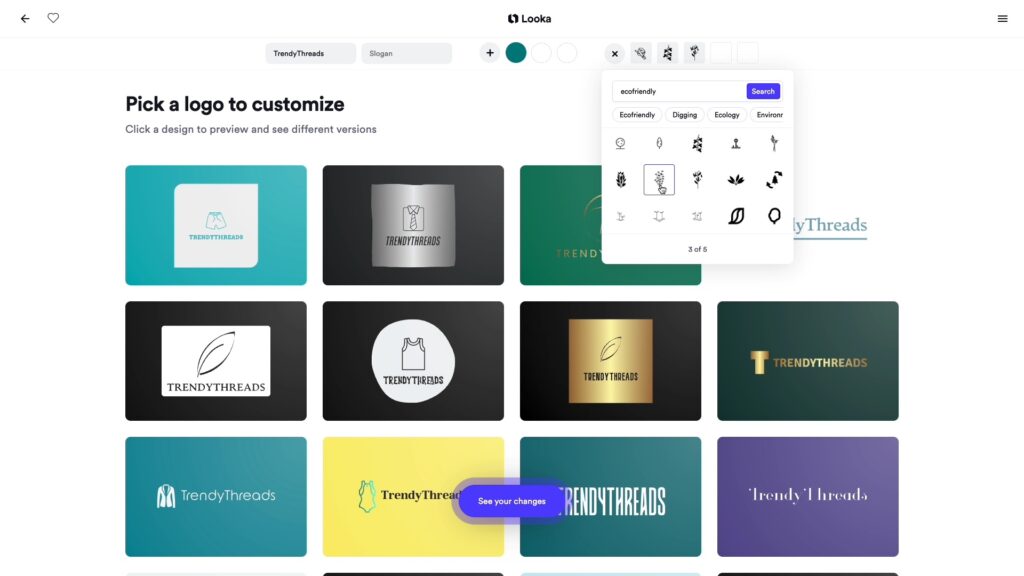 Customizing the Chosen Logo: Found a design that you like? Looka allows for tweaks to customize it to your favourite style.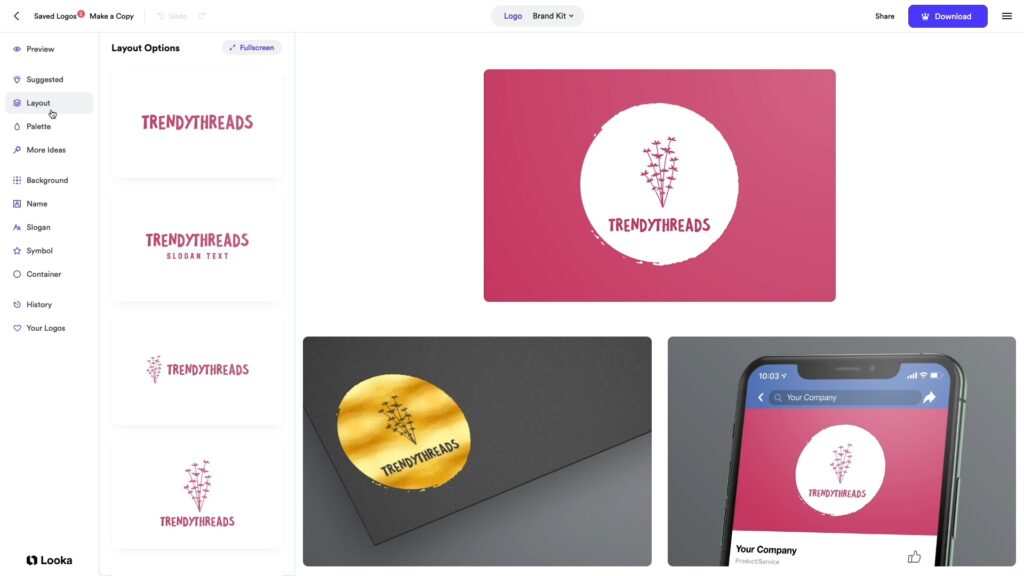 Pricing: Starts from $20/logo (low-res file, no transparent file). Get the high-res file type starting from $65/logo.
Features and Limitations
Looka's strength lies in its user-friendly interface and vast array of templates. The downside, however, is the potential lack of originality since the designs are inherently template-based. Pricing varies, but expect a higher cost for high-resolution files or branding kits.
---
LogoAI
LogoAI entered the scene with a promise: delivering quality logo designs without the hefty price tag. Like Looka, it operates on templates but prides itself on quick and efficient results.
Product walkthrough
Entering the Company Name: Simple. The name serves as the foundation for the generated designs and you can also include a slogan.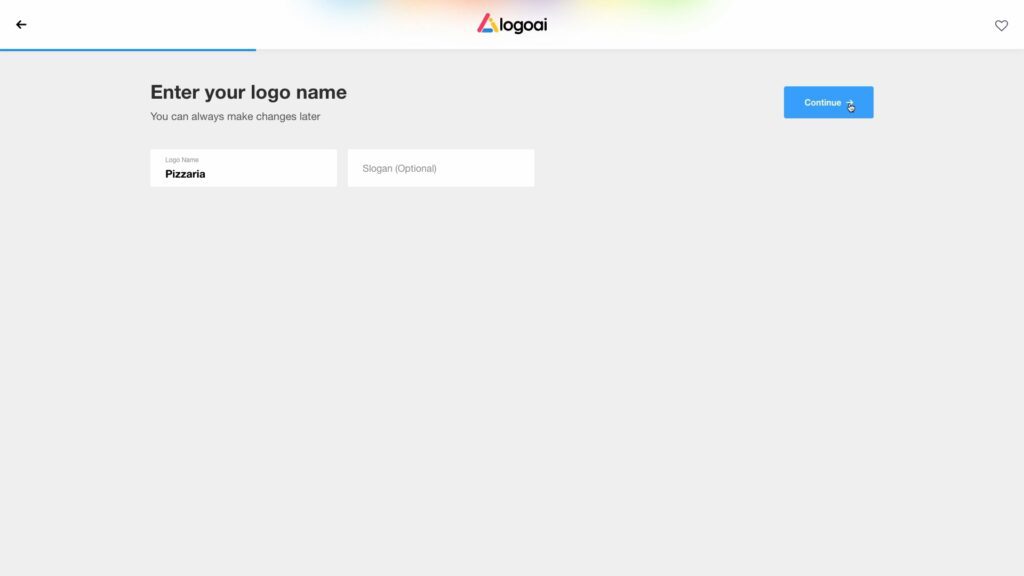 Select styles: Similarly to Looka, you can also select the colors and styles that you want to use for your Logo.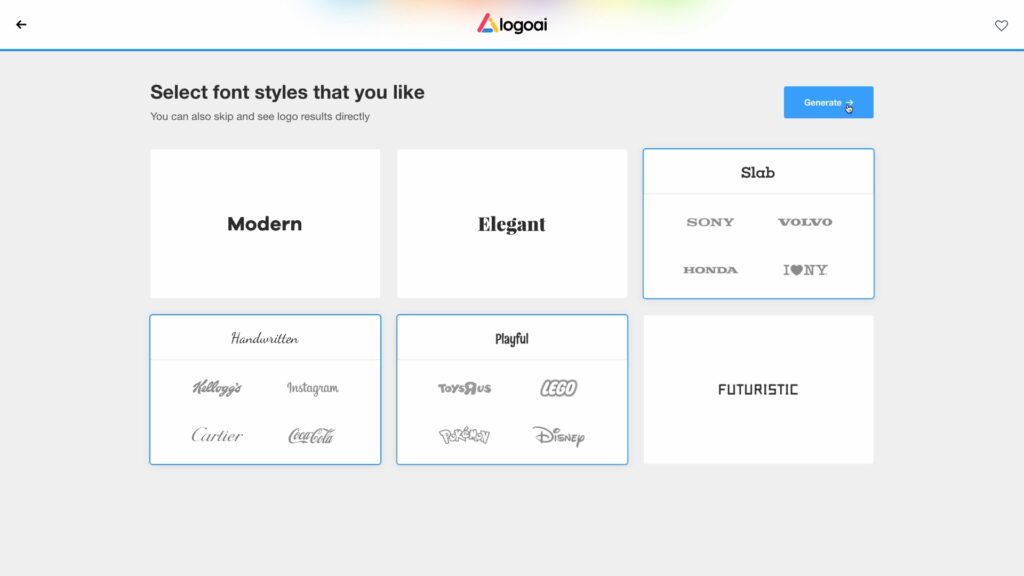 Reviewing Initial Designs: Within moments, LogoAI serves you a set of logo designs that you can review and choose from.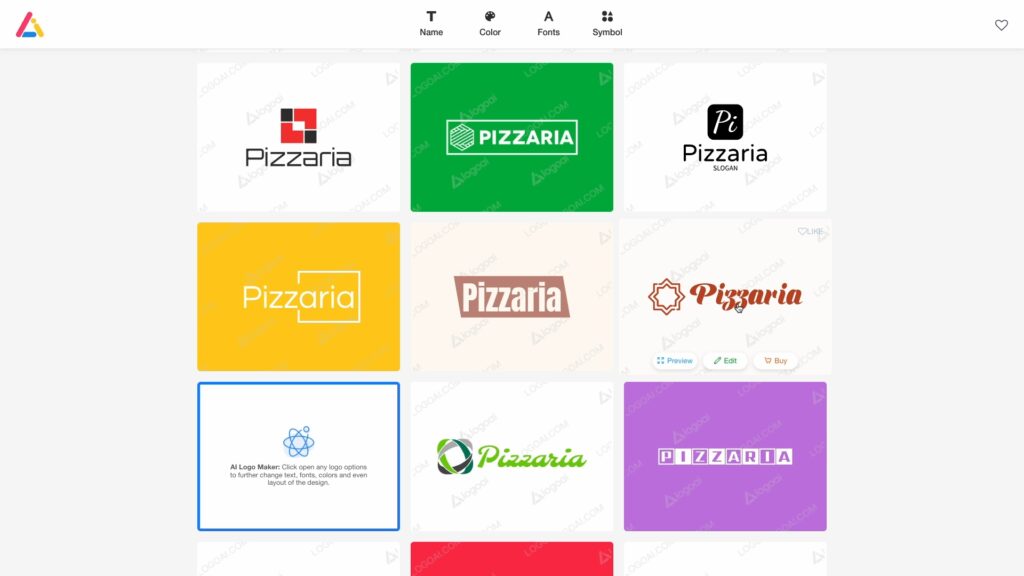 Tweaking Colors, Fonts, Layouts and Symbols: Found a potential match? Dive deeper, altering colors, fonts, or even the overall layout to ensure it aligns with your vision. You can also select a different symbol to use. Similarly to Looka, you will need to use an existing symbol that exists in their library.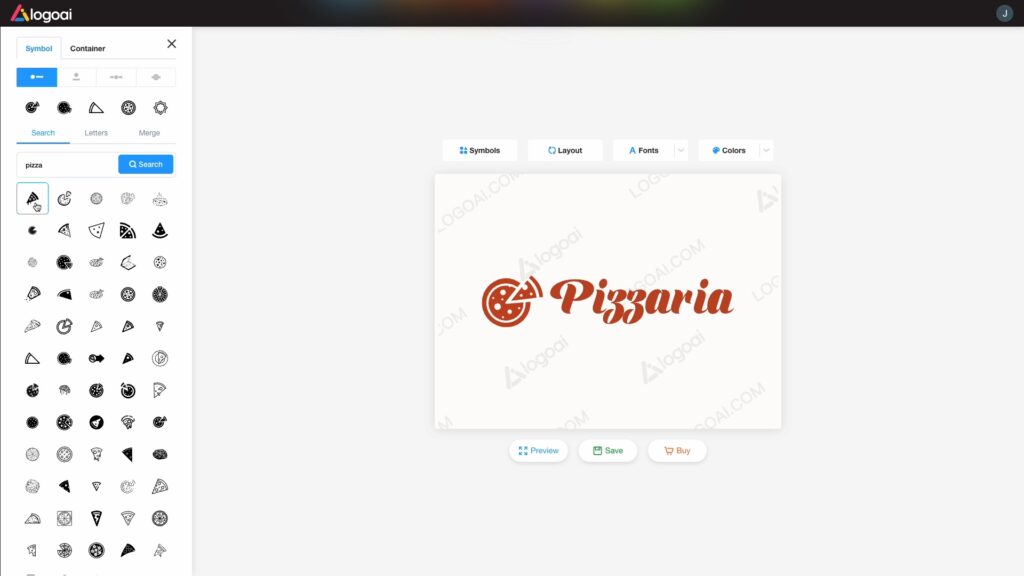 Pricing: Starts from $29/logo (Transparent PNG). Get the vector file types like SVGs starting from $59/logo.
Features and Limitations
Speed and simplicity are LogoAI's forte. However, like Looka, the template-based approach and symbol library might not appeal to those seeking pure originality. Pricing is competitive, making it attractive for startups on a budget.
---
PageGPT
Emerging as a game-changer, PageGPT is not your traditional logo generator. By eliminating templates entirely, it utilizes generative AI models to craft logos truly from scratch, based on user input.
Product walkthrough
Inputting Company Details and Descriptions: Share details about your brand with PageGPT. This allows it to understand your brand's style, meaning and themes. You can optionally add details about your Logo concept, otherwise it will decide on the concepts and elements based on your company brand details.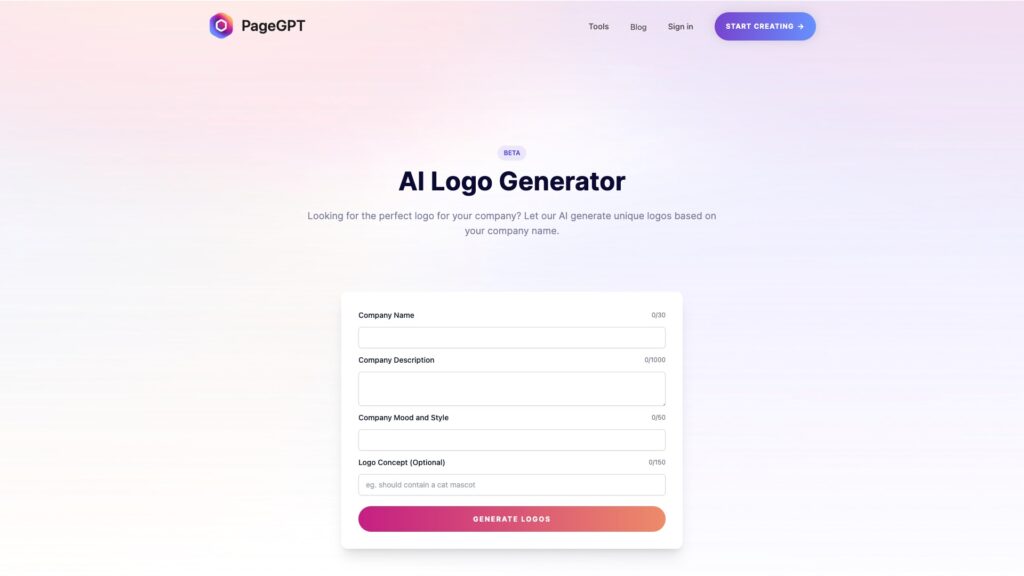 Reviewing Freshly Generated Logos: In a few moments, PageGPT produces logos that are entirely unique. Each design is a fresh creation and does not use symbols that are from an existing library.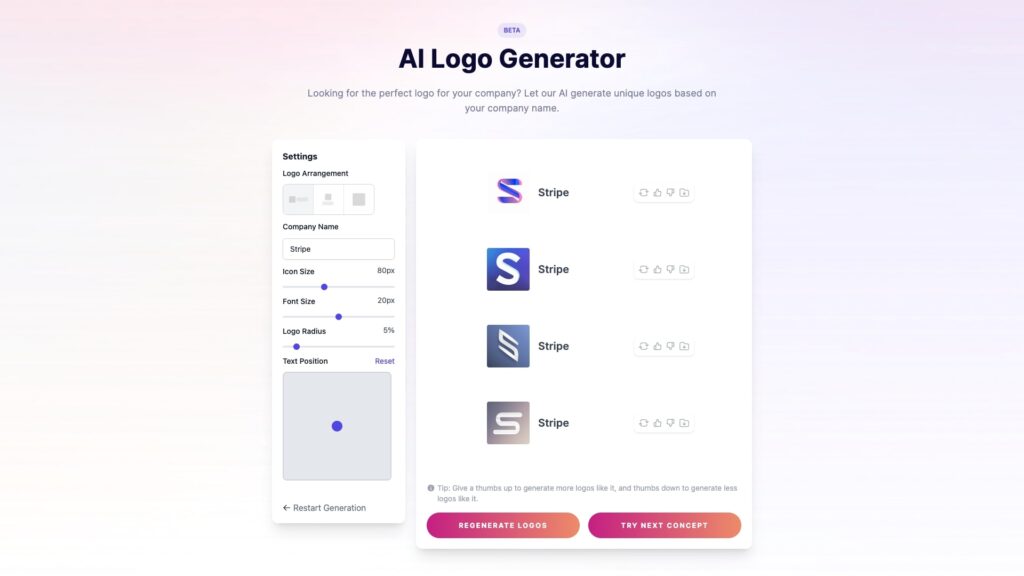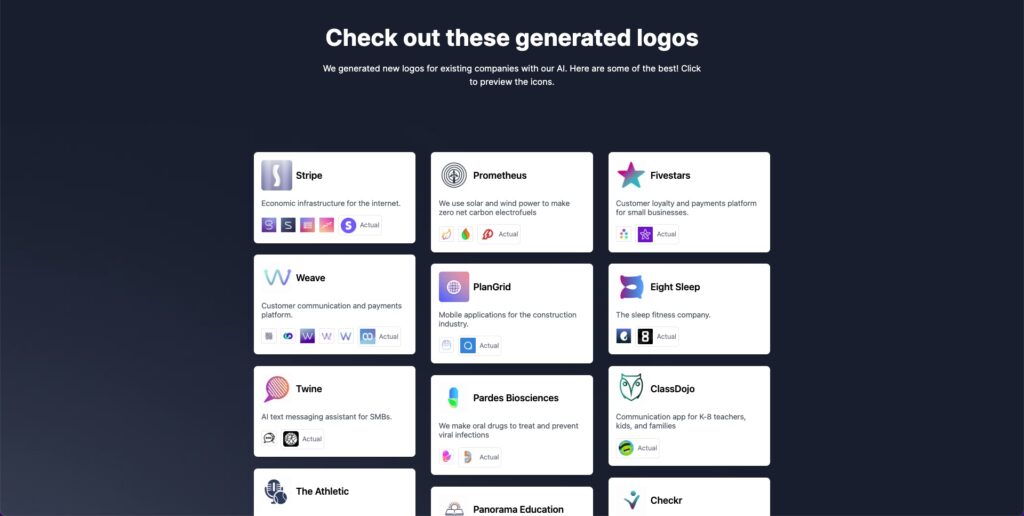 Selecting and Downloading: Found the one? Secure it, and voila, your brand-new, AI-generated logo is ready.
Pricing: $5/500 generations, download as many logos as you like. Includes all major high resolution file types.
Features and Benefits
The real magic of PageGPT lies in its ability to create. Unlike template-driven alternatives, each logo is genuinely distinctive. This can be a big advantage for brands seeking to stand out.
---
Comparative Analysis
Template-based vs Generative AI: While Looka and LogoAI offer speed and a multitude of choices, they fall short when it comes to delivering true originality. PageGPT, with its generative approach, brings fresh designs to the table, setting a new standard.
User Experience: All three platforms are user-centric, but the depth of customization varies. PageGPT wins in offering both guidance-driven and free-form logo creation.
Flexibility: Looka and LogoAI allow tweaks to existing templates. PageGPT, however, crafts each logo from scratch, based on user input, making each outcome flexible and unique.
Price to Value Ratio: Looka and LogoAI are slightly expensive start from $20/logo for low-res versions and $50/logo for high-res vector versions. However, it is still more affordable compared to hiring a designer. PageGPT on the other hand is priced at $5/500 generations and you can download as many logos as you want. It also provides the major high-resolution file types.
---
Conclusion
In the world of branding, originality is gold. While Looka and LogoAI have their merits, catering fo a quick solution, it's PageGPT that truly shines. By harnessing the power of generative AI, it ensures that your brand stands out with a logo that's not just unique but is a genuine reflection of your brand's essence.